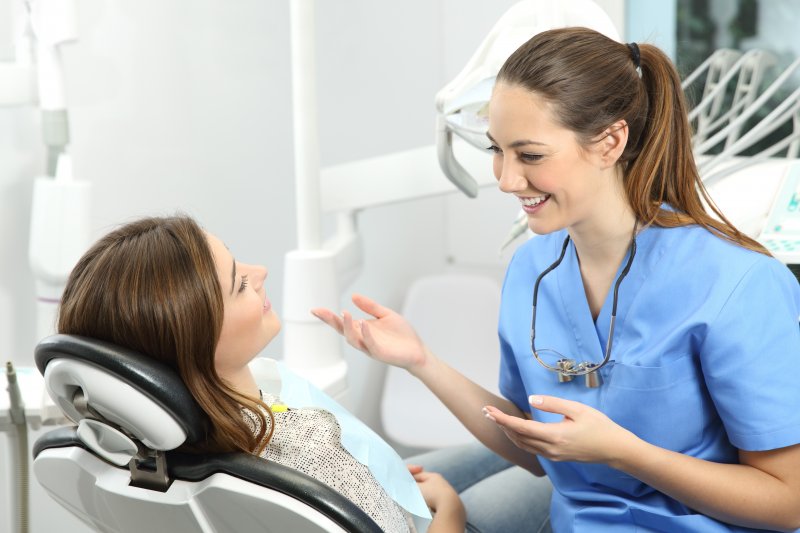 When it comes to landing a new job or a promotion, confidence is key. It shows employers that you're capable of doing the duties the position entails. If you have a crooked or misaligned smile, it can be hard to feel confident in yourself. That's where Invisalign comes in. These nearly invisible plastic aligners can move your pearly whites into a more ideal position over several months to give you the gorgeous grin you need to land your dream job. Though Invisalign benefits can help anyone, here are four profession where the perks that come with wearing clear aligners may go even further.
#1: Performers
What's more engaging than a stunning smile? Just think of all the celebrities who are remembered for their perfect pearly whites! Having a gorgeous grin can help musicians, public speakers, and other people who perform in front of crowds for a living to captivate an audience.
#2: Entrepreneurs
Do you own your own business? If so, Invisalign may be just what you need to draw in new business. When they see your bright, inviting smile, they'll want to see what you have to offer. You may even end up with a new customer-for-life!
#3: Sales Professionals
When it comes to partnering with or purchasing from people, who wouldn't want to work with someone they trust? Since a nice smile often makes people come off as more honest and dependable, Invisalign is the perfect way to get people interested in what you're selling.
#4: YouTubers, Bloggers, or Social Media Influencers
If your career revolves around making videos online, blogging, social media, or something else in which your personality is the product, Invisalign may be for you. These clear aligners can be used to make you more engaging to your audience, which may result in new readers, subscribers, or more people wanting to check out your sponsors and affiliate links.
4 Benefits of Invisalign
Now that you know what professions can gain extra perks from straightening their teeth with Invisalign, what are some of the ways clear aligners can benefit anyone? A few reasons why Invisalign is a worthwhile investment include:
Added comfort – Invisalign applies less pressure overall than traditional braces. They are also made from smooth plastic, which is more comfortable than bulky wires and brackets.
Added convenience – Since clear aligners are removable, it's easier to maintain good oral health by brushing and flossing your pearly whites.
Improved appearance – Invisalign aligner trays are nearly invisible, so they're more aesthetically appealing than metal braces.
No food restrictions – Unlike traditional braces, there are no food restrictions associated with Invisalign.
Virtually no one is born with a perfect smile, but Invisalign may be just what you need to start feeling more confident in your pearly whites. Speak to your dentist to learn if treatment is right for you, and the job of your dreams will be more attainable than ever before!
About the Practice
If you live in the Willow Grove area and need help straightening your teeth, you've come to the right place. Dr. Krunal Patel, Dr. Poorvi Gandhi, and their highly skilled team of dental health professionals at Advanced Smile Design can help you shape up your smile so you can land the job you've always wanted. Do you want to learn more about Invisalign or are you ready to set up an appointment with Advanced Smile Design? If so, call their office at (215) 659-3334 or visit their website to get started.