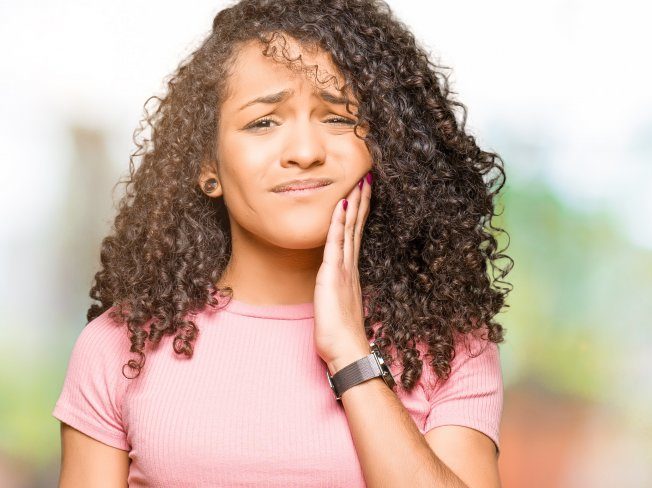 Tooth pain can strike when you least expect it. From flashes of sensitivity to sharp pain when you bite down, there are a variety of different kinds of toothaches and a range of things that can cause them. Though not all kinds of tooth pain require a visit to your emergency dentist, some need to be treated as soon as possible to keep the issue from worsening. Read on to learn about the different kinds of tooth pain and when you need to visit the dentist for urgent care.
3 Types of Non-Urgent Tooth Pain
Even if dental pain isn't urgent, you should still make an appointment with your dentist to determine the cause and keep it from getting worse. Even so, some signs that your tooth pain doesn't warrant emergency treatment include:
Flashes of sensitivity –Brief sensitivity when consuming hot or cold foods or drinks could mean that the inner layers of your teeth are somehow exposed. This is likely the cause of a cavity, a broken filling, or a small crack in the tooth. Seek treatment before the tooth becomes infected.
Constant, dull ache – If you're experiencing a dull, consistent ache throughout your mouth, teeth grinding or a gum infection are among the possible causes. Your dentist can determine the cause of the tooth pain and the best way to treat it.
Pain or discomfort in the back of your mouth – For people who haven't had their wisdom teeth removed, pain in the back of your mouth may be a sign that one of them is impacted or coming in incorrectly. Both issues can be corrected with a tooth extraction.
6 Kinds of Tooth Pain That Warrant a Dental Emergency
Now that you know what forms of tooth pain aren't considered urgent, what kinds require a prompt visit to the dentist? Some types of tooth pain that should be treated as soon as possible include:
Intense, long-lasting pain –If you have a severe toothache that has lasted for more than a day or makes it difficult to sleep, this may be a sign that it's infected and needs prompt treatment.
Darkening of the tooth –If an aching tooth becomes dark or discolored, the nerves may be injured.
Loose teeth –See your dentist as soon as possible to keep loose teeth from falling out.
Numb teeth –If a toothache suddenly stops, the nerve may be damaged or infected.
Sharp pain when biting down – This kind of pain may be a sign of an infection near the tooth roots. Without the proper treatment, the tooth may fall out.
A small bump on the gums –If you have a small, pimple-like bump on your gums near the painful tooth, this may be a sign of a pocket of pus caused by a bacterial infection called a dental abscess.
Not all toothaches require urgent care, but it's important to pay attention to the warning signs to determine if you need to make a prompt visit to your dentist. If you aren't sure how severe the issue is, contact your dentist. They can help you determine next steps so you can be on your way to a healthy, pain-free smile!
About the Practice
Are you a resident of Willow Grove or one of the surrounding communities in need of treatment for a toothache? Dr. Krunal Patel, Dr. Poorvi Gandhi, and their compassionate team at Advanced Smile Design can help. They can do a thorough exam to determine the cause of the tooth pain and administer the care you need to relieve discomfort and get back to enjoying your healthy smile. To learn more about Call Advanced Smile Design at (215) 659-3334 or visit their website for more information or to schedule an appointment.