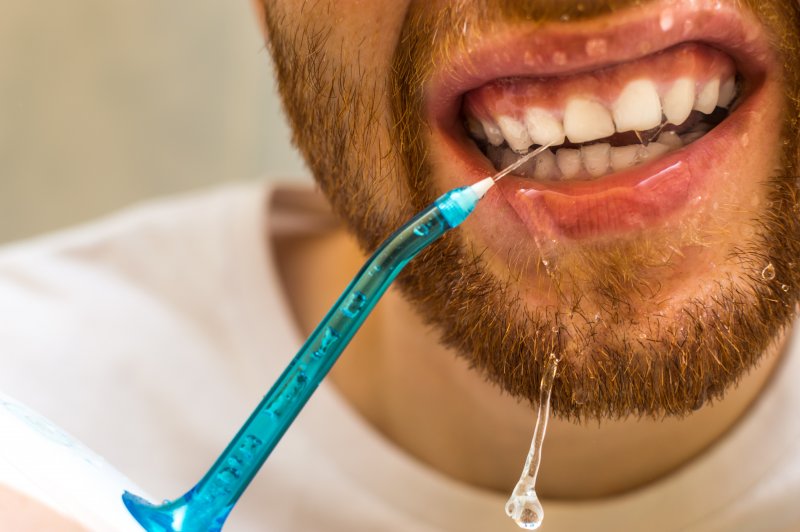 Many people find flossing before bedtime to be time-consuming or challenging to do correctly. If that's true for you, you may want to look into trading out your traditional dental floss for a Waterpik. You might be wondering: are Waterpiks and other water flossers more or less effective than dental floss at removing food particles from between your teeth? To help you make the right decision for your oral health, here's everything you need to know about the efficacy of a Waterpik in Willow Grove VS traditional dental floss.
Pros of Using a Waterpik
Waterpiks and other water flossers are often noticeably gentler than traditional dental floss. Because of this, they won't cause the gums to bleed or feel as irritated. Additionally, they are better at cleaning the tight spaces created by wearing bridges, braces, and other dental appliances. Waterpiks are also good for those who have mobility issues that make it hard for them to properly use traditional dental floss.
Cons of Using a Waterpik
Though Waterpiks have several pros, they also come with a few downsides. They're significantly more expensive than regular dental floss, and they can be a little messy to use. Water flossers also don't clean all the plaque off teeth, so they're less thorough than traditional dental floss.
Pros of Using Dental Floss
Traditional dental floss is more effective than a Waterpik at removing plaque from tight spaces between the teeth. It's also inexpensive and comes in a variety of types, including:
Unwaxed
Waxed
Dental tape
Polytetrafluorethylene floss (PTFE)
Super floss
Cons of Using Dental Floss
Dental floss is extremely effective at removing food particles and plaque from between the teeth. Even so, it can only do its job properly if the correct technique is used. Certain health conditions can also make it more difficult for patients to maneuver traditional dental floss, and it's difficult to use with braces and other oral appliances.
Which One Is Better?
If you don't have any issues using traditional dental floss, it's likely sufficient for cleaning your teeth. Consider asking your dentist about how to properly use dental floss to ensure that you're cleaning your teeth as thoroughly as possible. If your dentist recommends getting a water flosser, make sure to purchase one that has the ADA Seal of Acceptance. The American Dental Association considers water flossers with this seal to be effective at removing plaque.
Whether you decide to stick with traditional dental floss or switch over to a water flosser, both will assist you in removing plaque and food particles from between your teeth so you can keep your smile healthy and happy. Ask your dentist what they recommend to keep your teeth bright and beautiful!
About the Practice
Willow Grove's oral health is in good hands with Dr. Krunal Patel and his team at Advanced Smile Design. They provide patients of all ages with exceptional dental care and the knowledge they need to protect their smiles. If you have trouble using traditional dental floss or aren't sure what option is right for you, they can go over the pros and cons so you can make the right choice for your smile. For more information on whether a Waterpik or traditional dental floss is right for you, call Advanced Smile Design's office at (215) 659-3334 or visit their website.