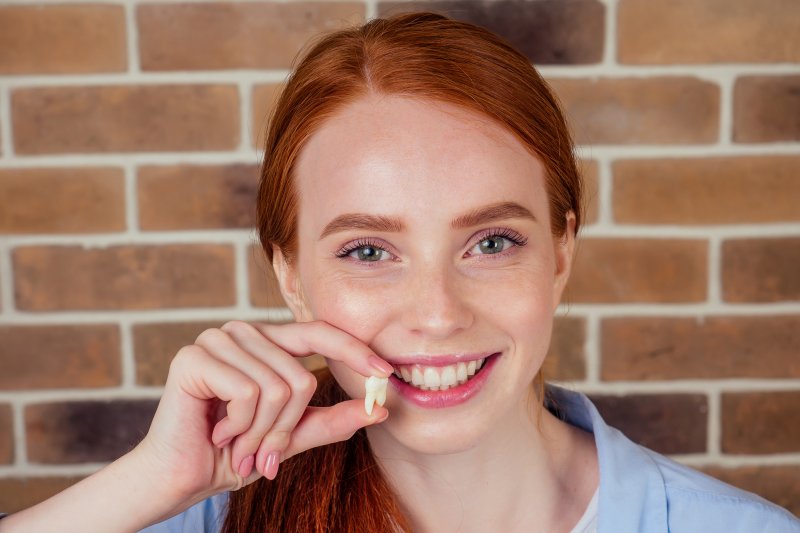 There are a variety of reasons why a patient might need a tooth extraction in Willow Grove. Though they are performed to help prevent oral health issues from developing or getting worse, many patients don't know what to expect from the procedure which leads to anxiousness. Myths and misinformation revolving around the procedure only make them even more nervous. To help you feel more comfortable with the procedure, read on as we debunk some common myths about tooth extractions.
Myth #1: Recovering from a Tooth Extraction Takes a Long Time
After you have a tooth extracted, it usually only takes anywhere one or two weeks for the socket to heal. Most patients only experience discomfort for a few days after the procedure. By following the aftercare instructions your dentist gives you, you'll be all healed up and ready to get back to your normal life in no time.
Myth #2: Tooth Extractions Are Painful
Many people expect tooth extractions to result in excruciating pain. Fortunately, modern dental technology and sedation dentistry are here to help. During the procedure, your dentist will use anesthetic to numb the area, so you won't feel any pain. You may feel a bit of soreness or discomfort while you're healing, but either over-the-counter or prescribed pain relievers recommended by your dentist can help lessen discomfort and make recovery more pleasant.
Myth #3: There's No Need to Replace an Extracted Tooth
Though many patients think they're in the clear once they've had a troublesome tooth extracted, this isn't always the case. It's important to replace it to prevent oral health problems from developing. When you have a tooth missing, your other teeth will begin to fill the space, which can lead to misalignment and bite issues. The jawbone where the missing tooth used to be will also no longer be stimulated, which can lead to bone loss over time. Speak with your dentist about tooth replacement options to avoid these issues.
Myth #4: Only Wisdom Teeth Need to Be Extracted
This may be the case for some people, but dentistry isn't a one-size-fits-all field. Some people never even need to have their wisdom teeth removed at all. Some common reasons why teeth need to be extracted may be due to:
Decay
Infection
Overcrowding
Gum loss
Impacted teeth
Bone loss
Prevention of future oral health issues
Being informed that you need to have one of your pearly whites pulled may be stressful, but the myths about tooth extractions make it sound a lot scarier than it actually is. In reality, tooth extractions are fairly simple procedures that take little time to recover and allow your teeth, gums, and jaw to remain happy and healthy.
About the Author
Families in Willow Grove and the surrounding communities are in good hands with Dr. Krunal Patel and the kind, highly qualified team at Advanced Smile Design. They love helping patients of all ages learn to care for their smiles the right way and take pride and providing the best customer service around. If you're nervous about having a tooth extracted, Dr. Patel and team will do what they can to help calm your nerves and use dental sedation for a pain-free experience. To learn more about how tooth extractions work, call their office at (215) 659-3334 or visit their website.