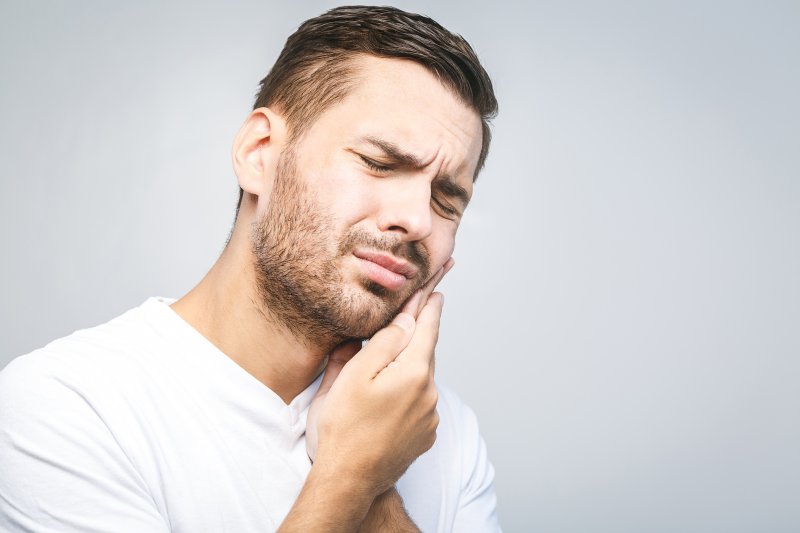 If you've ever had the unfortunate experience of visiting your dentist for a dental emergency, you understand the stress it can bring. Interrupting a meal, a meeting, or a night out to rush to the dentist's office is far from ideal. However, in the realm of dental emergencies, some incidents are undeniably stranger than others. Join us as we delve into the realm of the most peculiar dental emergencies ever recorded to uncover five truly extraordinary cases.
#1: Super Glue Gone Wrong
Attempting to repair damaged or broken dental restorations on your own is strongly discouraged, but there are instances where people still give it a shot. Take, for example, a case where an individual lost a dental crown and resorted to using superglue to reattach it.
Unfortunately, this DIY attempt went awry, as the person unintentionally glued the wrong teeth together. Moreover, they ended up with superglue on their throat and the roof of their mouth, leading to an uncomfortable and potentially dangerous situation.
#2: Tomato Plant Procedure
During a dental emergency visit for a toothache, a patient underwent immediate root canal therapy, only for the dentist to make an unexpected discovery: tiny plants were sprouting from seeds lodged in the patient's gums. Surprisingly, after discussing the matter, it was revealed that the seeds originated from a tomato.
#3: Forgotten Root Canal
Root canals are a routine dental procedure known for their high success rate of over 95%. However, in an unusual case from 2005, a British man experienced unexpected side effects following root canal therapy.
Since undergoing the procedure, he has been unable to retain memories for more than 90 minutes. Despite extensive efforts by doctors, the cause of this peculiar condition remains a mystery.
#4: DIY Palate Repair
While many dental emergencies require professional assistance for proper repair, some individuals attempt self-treatment, leading to unforeseen consequences. A notable example involves a man who sought dental care after developing a severe mouth infection.
Upon examination, his dentist made a shocking discovery – the man had been filling a hole in his palate with tissue wads, replacing them weekly. Ironically, this misguided DIY approach resulted in a far worse infection, exacerbating his oral health issues rather than seeking timely treatment from an emergency dentist.
#5: Calculus Bridge Catastrophe
Inadequate brushing and flossing can lead to the accumulation of plaque and tartar on the teeth, potentially forming a calculus bridge between them. Resolving this issue requires professional dental intervention. However, one patient decided to take matters into his own hands.
With vigorous brushing, he attempted to remove the calculus bridge, only to discover that the bridge was actually holding several of his teeth in place. As a result, within minutes, most of his teeth fell out due to this self-inflicted dental mishap.
While dental emergencies may occasionally occur despite our best efforts, maintaining regular dental visits and practicing good oral hygiene at home can significantly reduce the likelihood. It is important to promptly seek professional dental care for any oral health concerns to avoid becoming the protagonist of one of these peculiar stories!
About the Practice
Dr. Krunal Patel, Dr. Poorvi Gandhi, and the exceptional team at Advanced Smile Design are dedicated to providing top-notch dental care to families in Willow Grove and nearby areas. Their compassionate approach ensures that patients receive the effective treatment they need to maintain healthy and radiant smiles. In the event of a dental emergency, they offer prompt and reliable solutions to address the issue and restore your confidence in your smile. To find out more about Advanced Smile Design's emergency treatments or to make an appointment, call (215) 659-3334 or visit their website.