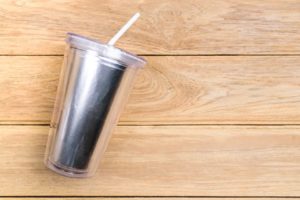 It goes without saying that every single thing we consume can directly impact our pearly whites. This is part of why dentists everywhere encourage their patients to not only keep up with their oral hygiene at home, but to also be careful about what their teeth are exposed to. That said, did you know that something as simple as a drinking straw can play a notable role in the ongoing battle against oral health issues? Here's more from your dentist about some of the benefits of using a drinking straw and how the habit can keep your smile looking brighter.
Why Drinking Straws Are Beneficial for Your Oral Health
Drinking straws are relatively simple; they're thin tubes that transport liquid from their container to your mouth with the help of suction—so how do they positively impact one's oral health?
It comes down to reducing the amount of contact that occurs between the liquid and your teeth and gums. By drastically limiting the contact between your teeth and the potentially harmful particles of many beverages, you're lowering how much risk there is for damage. Conversely, choosing to drink something sugary or acidic without a straw basically bathes your teeth in the liquid.
Needless to say, this continuous contact can lead to issues including tooth decay, enamel erosion, tooth sensitivity, gum disease, and more. Your smile might also become noticeably stained and dull, which can necessitate the need for future whitening treatments.
The Worst Drinks for Teeth
Not all drinks are bad for your teeth, but there are a few that stand out as major offenders. These drinks should be enjoyed moderately and through a straw if possible:
Soda
Coffee
Tea
Sports drinks
Fruit punch
Wine and other alcoholic beverages
Juices
It's also worth noting that water is the absolute best beverage for your body and oral health, whether you use a drinking straw or not. You should opt for drinking tap water with added fluoride whenever possible.
Drinking out of a straw is a simple change that can make a profound impact on your oral health by thwarting all kinds of preventable issues. In any case, coupling the habit with excellent and consistent oral care will set your smile up for lasting health and beauty!
About the Practice
The team at Advanced Smile Design is thrilled to offer an exceptional level of dental care to patients and families in the Willow Grove area. Their practice offers a wide range of services including various preventive, cosmetic, and restorative treatment options. If you have any further questions about the article or you'd like to arrange a visit for you or a loved one, feel free to contact the practice online or over the phone for assistance: (215) 659-3334.