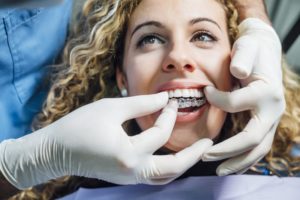 Millions of people worldwide have chosen Invisalign to change their smiles for the better. You can join them, but the first step after your decision is to find the best place to get your clear aligners.
What are the factors that matter when you are considering how to find an Invisalign provider in Willow Grove? You are likely to have several options but thinking about the points in this blog post will help you make the selection that is in your best interest.
Ask to See Before and After Pictures
Every provider has before and after pictures but pay close attention to cases like yours. For instance, if you have an underbite, look for pictures of underbite improvement after treatment. Doing this will help you decide whether that provider will help you achieve the smile you want.
Look at Online Reviews
When choosing an Invisalign provider, online reviews are crucial to the decision-making process. While not every single review will be positive, look for a consensus. If the provider has a high number of negative reviews, it is a sign that you should look elsewhere.
It's worth mentioning that you should be aware of fake positive reviews. Yes, that's a thing. Therefore, do your best to decipher whether reviews are honest or if they seem contrived.
Weigh the Payment Options
Invisalign is a big investment. That's why it's important to consider your options for payment. Although the cost of treatment will generally be the same between providers, the one difference is their financing plans.
While most insurance will cover the cost of part of your Invisalign treatment, you will need to take care of out-of-pocket expenses. Therefore, ask providers about their financing options. Here are some questions to consider:
Does the provider have an in-house payment plan?
Does the provider accept credit card options like CareCredit?
Do you need to pass a credit check?
Is no-interest financing available?
If you're having trouble financing your new smile, consider taking out a personal loan — if you can afford it. Or you can set up a high-interest savings account and save each month until you have enough to cover your Invisalign treatment.
There is so much that goes into choosing the best Invisalign provider. It's important to go with a provider you feel comfortable with. Taking the time to research will result in a beautiful smile and a satisfying experience.
About the Author
Dr. Krunal Patel loves helping patients and always strives to carry out treatments in a caring and compassionate manner. He chose to work in the dental field because it provided him the opportunity to positively change people's lives. Dr. Patel was proud to be accepted into the prestigious New York University College of Dentistry, where he earned his doctorate. He is a Certified Invisalign Provider and currently a member of the American Dental Association. If you are interested in Invisalign, he will specially design aligners for you to get the perfect fit, no one will even notice you are wearing them, and you can remove them every time you eat. To get started, schedule a consultation on his website or call (215) 659-3334.