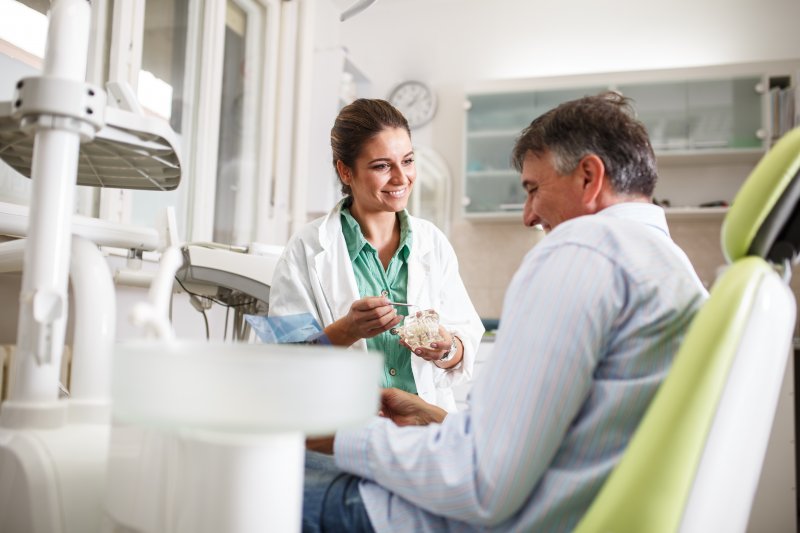 Missing teeth affect more than just your oral health – it affects your self-esteem and overall quality of life too. Fortunately, dental implants are the perfect solution to restore your smile! But before you can start your journey, your dentist must determine whether you're an ideal candidate for this procedure. Here's a general idea of what you can expect during your dental implant consultation.
Meeting With the Dental Team
During your initial visit, you will meet with the dentist and their team. It's critical to get familiar with them because they'll be the ones completing the entire dental implant procedure from beginning to end. You can expect casual conversation and standard introductions as their goal is to help you feel more comfortable with the team.
Preliminary Conversation
One of the first things you will discuss with your dentist is the current state of your oral health. You'll have an opportunity to share your needs, goals, and concerns. Your dentist will review your dental records, ask about your medical history, and overall assess your unique needs. This information helps them develop a treatment plan that best suits your smile.
Oral Examination and Imaging
A thorough examination of your teeth and gums is necessary to assess your oral health. A physical oral evaluation, x-rays, and 3D imaging allow your dentist to get a better view of what's going on in your mouth. Plus, x-rays help them determine whether you have sufficient bone density for successful implantation. Otherwise, a bone graft may be required before a dental implant.
Treatment Discussion
After the examination, your dentist will inform you if you're eligible to move forward with the procedure. If so, you will then discuss several treatment options, details on the implant procedure, the recovery period, and aftercare instructions. Once a treatment plan has been determined, your dentist will share your next steps.
Q&A with Your Dentist
Do not be afraid to ask questions! Having all your questions and concerns addressed during the consultation will help you feel more confident in your decision. Dentists are passionate about educating patients, so they'll be more than happy to answer any questions you have. Make sure you use this time to ask them about themselves to ensure they have the experience and knowledge you can trust.
After the initial consultation, you should feel well-informed and ready to move along your journey towards a beautiful, fully functioning smile!
About the Practice
Our team at Advanced Smile Design makes receiving dental care easy, comfortable, and convenient. Our specialists and dental experts use the latest technology and materials to help you achieve your best smile. If you're interested in replacing your missing teeth, look no further than dental implants. Our team offers start-to-finish convenience, meaning we can complete the entire implant procedure under one roof! Start your journey by scheduling a consultation via our website or call (215) 659-3334.