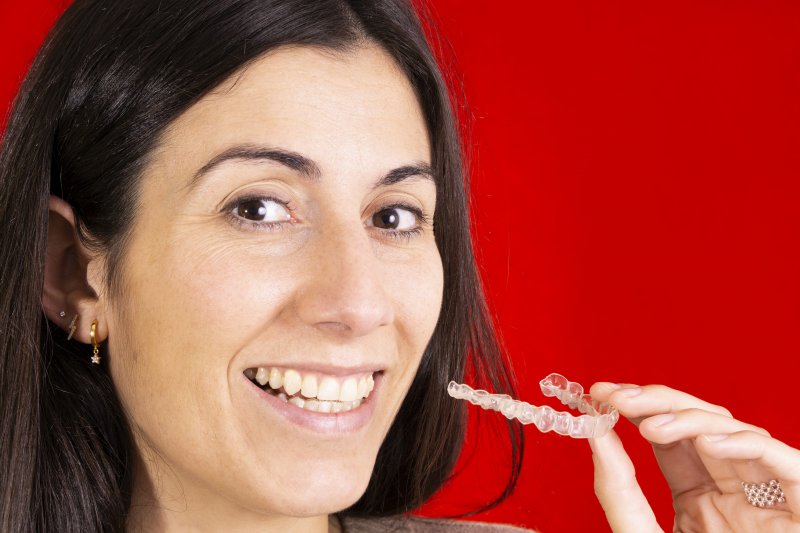 Unfortunately, we weren't all born with perfectly straight smile. However, this doesn't mean that it is out of the question. And, you don't have to spend years in metal braces to get it, either. Invisalign is an alternative teeth straightening option. This treatment uses a series of clear aligners to shift your teeth to their new, rightful locations. Here are a few things that you should know before you start your treatment.
You Might Receive Attachments
Your Invisalign treatment may include attachments, or enamel-colored ridges, that stick to your teeth like braces would. These are there to help the Invisalign aligners click into place so the teeth can move more effectively. However, even when you aren't wearing your aligners, the bumps are virtually invisible.
You Need to Wear Your Aligners At Least 22 Hours Daily
You should be wearing your aligners for most of the day. You pretty much wear them at all times unless you're eating, drinking, or cleaning your teeth. If you aren't wearing your aligners enough, your teeth won't move as effectively, and your treatment could take longer.
Avoid Using Lipstick
As stunning as your favorite lipstick color is, it probably isn't the best idea when you're wearing Invisalign. Colored lip gloss and lipstick can easily stick to the aligners and attachments, which probably isn't what you're going for. Stick to clear lip balm and gloss.
You Will Be Brushing a Lot More
If you follow a good oral hygiene routine, you are used to brushing your teeth twice and flossing once a day. With Invisalign, you will need to be cleaning your teeth more often. Every time you take your aligners out to eat or drink something that isn't plain water, you will need to thoroughly brush and floss your teeth before putting them back in.
No Teeth Whitening
Teeth whitening is not an option when you have Invisalign if you have attachments. You could end up with an uneven tone, and the whitening agent won't be able to access the enamel located beneath the attachment. However, brushing your teeth often and avoiding pigmented beverages can do a lot for the appearance of your teeth.
Invisalign Attachments Stain Easily
If you are a fan of drinking coffee in the morning, you may want to think twice. Invisalign attachments stain very easily so it is super important that you brush your teeth immediately after sipping on the beverage. You may want to consider drinking your morning brew with a straw to avoid contact with your teeth.
Invisalign is great for straightening teeth, but it is important that you're well informed. Keep these things in mind before you start your treatment. You'll be on a path towards a straighter smile in no time!
About the Author
After attending dental school at Pacific Dental College and Hospital in India, Dr. Krunal Patel moved to the United States and earned his dental doctorate from the New York University College of Dentistry. He is a proud member of the American Dental Association and Academy of General Dentistry. He is also a Certified Invisalign Provider. For more information or to schedule an appointment, visit his website or call (215) 659-3334.